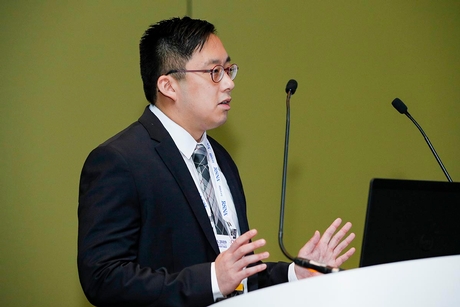 When a patient presents at the Emergency Department (ED) following significant trauma, the indications for whole-body trauma CT may be unclear.
Patients often have selective CT at the originating hospital before transferring to a level 1 trauma center where "completion" whole-body CT is often done. A new study presented Thursday, reviewed cases where trauma patients had been transferred from one hospital to another to determine if additional CT imaging detects clinically significant injury.
"Whole-body CT imaging is resource-intensive, both for technologists and radiologists, since they take time to interpret and many practices likely don't have the capacity to interpret these additional CTs efficiently. Therefore, prudent clinical judgment is necessary to ensure that patients get the most appropriate imaging for their needs," said the presenter Jeffrey Y. Shyu, MD, MPH, of Brigham and Women's Hospital and Harvard Medical School, both in Boston.
"CT overutilization can result in unnecessary treatment delays, increased costs and radiation exposure for these transferred patients," said senior author, Bharti Khurana, MD, of Brigham and Women's Hospital and Harvard Medical School.
Drs. Shyu and Khurana decided to do the study while working on the new American College of Radiology Appropriateness Criteria for Major Blunt Trauma, which were released in November. Researchers reviewed the charts, radiology reports and abbreviated injury scale (AIS) of 243 consecutive trauma patients transferred from outside hospitals to a level 1 trauma center with a dedicated Emergency Radiology division. These patients presented at the level 1 trauma center between September and December 2015.
Whole-body CT was defined as CTs of the head, cervical spine, chest, abdomen and pelvis. A patient is considered to have had 'completion' CT imaging if they obtained some of the whole-body CT components at the outside institution and the rest at the accepting institution. Injuries that were detectable with radiographs, such as extremity fractures, were excluded from the study.
Completion CT Identifies Additional Injuries
Of the patients reviewed, 35 received whole-body CT at an outside institution and 45 received completion CT at the level 1 trauma center. Of those who received completion CT, 17 (25%) had additional injuries on completion CTs that were not detected on CTs or radiographs from the outside institution. Rib and spinal fractures were the most commonly detected injuries.
An additional nine patients had indeterminate injuries in the radiology report that were not given a corresponding AIS, including subdural hemorrhage, rib fractures, clavicle fractures and thoracic and lumbar spine fractures. One patient in the trauma completion group who died had a lumbar spine fracture found on completion imaging, however that injury was not considered to be the primary cause of death.
Average Injury Severity Score (ISS) of transfer patients who received whole-body CTs at the outside institution was 13.9, compared to 10.6 for the completion group, representing a statistically significant difference.
"While we found that completion trauma imaging is more likely to find spinal injuries than other types of injuries, we are still not at a place where we can determine the likelihood of additional injury detection based on more granular factors, such as age, mechanism of injury or intoxication status," Dr. Shyu said. "We are working closely with our trauma surgeons to understand how to better risk stratify these patients to provide more personalized imaging care."