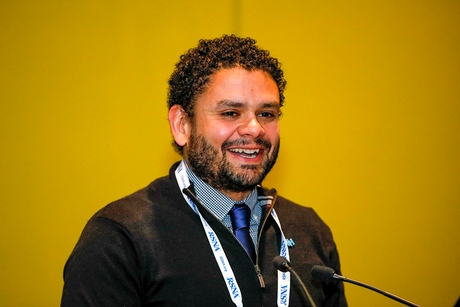 For institutions in low-resource areas with limited access to pediatric radiology specialists, a new teleradiology service has proved to be a viable and well-received option.
On Thursday morning, Hansel J. Otero, MD, delivered the results of a retrospective study of a telemedicine network for consultations and second opinions on pediatric imaging studies established by the World Federation of Pediatric Imaging (WFPI).
"The WFPI was founded to help address challenges in the global delivery of pediatric imaging services, including a shortage of pediatric radiologists," said Dr. Otero, director of International Pediatric Radiology Education and Outreach at Children's Hospital of Philadelphia. "In 2014, the WFPI established a secure web-based platform with the help of Collegium Medicus, which makes the commercial system available at no cost for humanitarian purposes."
Dr. Otero led an analysis of all cases referred to the WFPI teleradiology service between October 2014 and October 2018. A total of 668 cases (352 boys, 316 girls) were submitted to the platform over the four-year period.
The majority of cases (548 or 82%) submitted to the platform originated at Lao Friends Hospital for Children in Laos. The remaining 120 cases came from nine additional centers in Asia, Africa and the Americas including Mozambique and South Africa, which submitted 69 (10.3%) and 35 (5.2%) respectively. The median age of patients was 16 months (ranging from one day to 18 years).
Chest X-Ray Reviews Most Frequently Requested
To date, 45 volunteers from around the globe have signed on with WFPI to provide second opinions on a pro bono basis through the teleradiology service. Forty percent of the participating pediatric radiologists are from the U.S., with a handful of physicians from 13 other countries. All volunteer readers are members of the professional pediatric imaging society in their region.
The modality most often used in the referred studies was radiography (559, or 83.7%). The balance of the cases consisted of 78 CTs (11.7%) and 58 US (8.7%). Five MRI cases were also submitted.
The chest was the most common anatomy being studied, accounting for 394 cases (59%). Studies of extremities represented 16.6% of the cases (111 cases), followed by abdomen (76), brain (43), soft tissues (17) and spine (7).
"Many of the chest studies were done to rule out tuberculosis," he said. "TB on a pediatric chest X-ray looks much different from adult X-ray."
Physicians referring cases are automatically sent an email to assess their satisfaction with the teleradiology services. Feedback provided on 94 or 14% of cases was overwhelmingly positive: 90% or more of referrers agreed that the second opinion was:
received sufficiently quickly,
well-adapted for the local environment, and
useful and offered educational benefits.
"This was really positive and encouraging feedback," Dr. Otero said. "The number of volunteers participating is impressive."
Several changes have been made to expedite the reading process, including an automated queue to assign new cases to volunteers and the ability to access the platform through Android phones and tablets.
"We are looking forward to growing the program," he said. "Whenever I talk with radiologists about WFPI, they want to help, especially when they can do so without leaving home."