Honorary membership is presented for significant achievements in the field of radiology. Today RSNA will award three honorary memberships during the afternoon plenary session.
Tarek El-Diasty, MD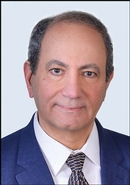 A distinguished leader who is internationally recognized for his advancement of medical imaging and patient care in Egypt, and for forging partnerships with radiological societies throughout the world, Tarek El-Diasty, MD, is president of the African Society of Radiology and an emeritus professor of radiology at the University of Mansour in Egypt.
Dr. El-Diasty is a veteran researcher in urology and nephrology. His work has focused on imaging of urinary bladder cancer, renal transplantation and interventional imaging, which is reflected in 2,210 citations and 28 H-index. He has made a significant impact on the direction of radiology research in Egypt.
Dr. El-Diasty received his medical degree from Mansoura Faculty of Medicine in 1979. After completing his internship and residency at that institution, he set upon establishing the first full-time uroradiology department in the country. The resulting program, the university's Urology and Nephrology Center, remains the leading center of its kind in the region. More than 60 postgraduate students have completed their studies there under Dr. El-Diasty's supervision.
In 2002, Dr. El-Diasty led efforts to fully digitize the department, employing an integrated PACS-RIS-HIS health information system. It became the first fully digital radiology department in the country.
A highly accomplished author and editor, Dr. El-Diasty has contributed to more than 125 peer-reviewed articles and 17 book chapters. He currently serves as editor-in-chief of the Egyptian Journal of Radiology and Nuclear Medicine and as the senior (paper) editor of the urogenital section of the British Journal of Radiology. He has been a reviewer for numerous national and international journals.
Dr. El-Diasty is an ambassador for Egyptian radiology, establishing ties with international societies to improve global advancement of medical imaging and optimize the standard of patient care in uroradiology. He chaired the 13th symposium of the European Society of Urogenital Radiology, held in Cairo in 2006, and the International Congress of Radiology in Dubai in 2014. He served as president of the Egyptian Radiological Society from 2012 until 2018. He has conducted visiting professorships and completed visiting fellowships in multiple countries, including the Netherlands, United Kingdom, Denmark, Italy and the United States. He has spearheaded the Egypt Presents session that will take place during RSNA 2019.
He has received several awards from the Egyptian government in recognition of his career achievements and outstanding contributions to the development of radiology in Egypt and to international cooperation in radiology. Dr. El-Diasty was awarded honorary membership of the European Society of Radiology (ESR) in 2013, and of the British Society of Emergency Radiology (BSER) in 2019.
Fiona J. Gilbert, MD, MBChB, FRCP, FRCR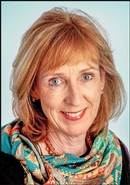 A champion of oncologic and musculoskeletal imaging and a renowned advisor on best practices in radiology, Fiona J. Gilbert, MD, MBChB, FRCP, FRCR, is head of the Department of Radiology at the University of Cambridge in England.
After receiving her medical degree from the University of Glasgow in 1978 and her radiology training in Aberdeen, Professor Gilbert quickly established herself as an authority on quality improvement. She has contributed to numerous focus groups and advisory boards to establish national standards for medical imaging. For 10 years, she served on the panel of the Scottish Bone Tumour Registry, reviewing cases alongside pathologists, orthopedic surgeons and clinical and medical oncologists to ensure best practices. From 2004 to 2008, she served on the National Cancer Research Institute's breast cancer clinical focus group as a radiology representative. The group prioritized the research projects to be supported by the National Cancer Research Network.
Dr. Gilbert also set up the Scottish Interval Cancer Database for the Scottish Breast Screening Programme and was responsible for auditing the program, serving as Deputy Chair for Radiology for Quality Assurance. She chaired the Royal College of Radiologists Academic Committee from 2010 until 2017. Currently vice president, she will be president of the European Society of Breast Imaging in 2021.
Professor Gilbert's research interests include all aspects of breast cancer imaging, testing new modalities in large scale trials, understanding the tumor microenvironment and using multimodal functional imaging to monitor changes during neoadjuvant therapy. She also has extensive experience in musculoskeletal imaging exploring early imaging changes in osteoarthritis and the mechanism of club foot in fetal and neonatal development to improve understanding of the condition.
Currently, Professor Gilbert is investigating predictive and surrogate response in breast cancer, using 3T MR imaging with diffusion-weighted imaging and spectroscopy to identify biomarkers that will help guide personalized treatment. With PET, her team is exploring FLT and HER2 as predictive and prognostic biomarkers. They have applied the knowledge they gained investigating cervical, rectal and esophageal cancers to breast cancer. Additionally, she is focusing on risk adapted imaging in breast screening to use more appropriate techniques in those women most likely to benefit.
Since 2012, Dr. Gilbert has been awarded 15 research grants totaling more than $20 million in funding. She oversees imaging research at Cambridge and serves as a professor and mentor to undergraduate students. She is chairman of the Cambridge Health Imaging Committee overseeing imaging research at the university.
The author of nearly 200 peer-reviewed publications, Professor Gilbert has served on the editorial board for Clinical Radiology, funding review panels for the Medical Research Council, National Institute of Health Research (NIHR) Technology Assessment board and Efficacy and Mechanism Evaluation board. She was appointed an NIHR Senior Investigator in 2016 to 2020, a prestigious award given to the top 200 health researchers in the UK.
Bernd Karl-Heinz Dieter Hamm III, MD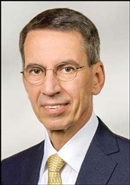 A dedicated leader and investigator renowned for his work in new imaging techniques of the extracellular matrix and for establishing collaborative programs to advance research and cooperation in Germany and worldwide, Bernd Karl-Heinz Dieter Hamm III, MD, is a professor and chair of the Department of Radiology at Charité in Berlin.
Dr. Hamm recently led a successful merger of Charité with Virchow-Klinikum and Klinikum Benjamin Franklin, employing 450 clinicians at three campuses.
Dr. Hamm received his medical degree from the Free University of Berlin in 1978, and explored interests in general surgery, urology, and internal medicine. The son of a radiologist, Dr. Hamm then turned to residencies in the Department of Radiotherapy and the Department of Radiology at the university's Steglitz Medical School from 1980 to 1986. Shortly afterward he was appointed Senior Staff Physician in the Department of Radiology, and from 1990 to 1993 he served as the department's deputy director.
In his research, Dr. Hamm focuses particularly on MR imaging of the prostate and liver, molecular imaging, MRI and CT of the female pelvis, the application of MR contrast agents, and the potential of iron oxide nanoparticles as molecular probes. His research group in interventional radiology invented the paclitaxel-coated balloon catheter and was the first to explore its use in treating arterial restenosis.
In 2018, Dr. Hamm established Collaborative Research Center (CRC) for Diagnostic Radiology at Charité. It was the first CRC ever funded by the German Research Foundation (Deutsche Forschungsgemeinschaft, or DFG) in the field of diagnostic radiology. The CRC, called "Matrix in Vision," explores how pathological changes of the extracellular matrix can be visualized with novel imaging techniques. Dr. Hamm previously led a DFG-funded clinical research unit, "Magnetic Iron Oxide Nanoparticles for Cellular and Molecular MR Imaging."
An accomplished author, Dr. Hamm has contributed to 756 original peer-reviewed papers and 14 textbooks. He has delivered more than 500 lectures, including refresher courses at the RSNA Scientific Assembly and Annual Meeting and at the European Congress of Radiology (ECR). He is editor of the German Journal of Radiology (RöFo), and he is a member of the advisory board of the Japanese Journal of Radiology, the official journal of the Japan Radiological Society.
Dr. Hamm's leadership and talent for collaboration are exemplary. He is a past president of ECR and the European Society of Radiology. He served as chair of the Berlin-Brandenburg Radiological Society from 1995 to 1996 and as president of the German Radiological Society from 2003 to 2005. He has been awarded the Alfred Breit Prize of the German Society of Radiation Oncology, a gold medal from the Asian Oceanian Radiologic Society of Radiology and the Swiss Society of Radiology's Schinz Medal.