RSNA's highest honor – the Gold Medal – will be awarded to three individuals during today's plenary session.
D. David Dershaw, MD
A pioneer in breast imaging and intervention who was instrumental in developing the concept of the "breast center" now known across the country and the world, D. David Dershaw, MD, is an emeritus attending radiologist at Memorial Sloan Kettering (MSK) Cancer Center in NY. From 1990 to 2010 he was the director of the Breast Imaging Section, Department of Radiology at MSK.
Dr. Dershaw received his medical degree from Jefferson Medical College in Philadelphia in 1974. After an internship at Beth Israel Hospital in New York, he completed a residency in radiology at The New York Hospital, Cornell University College of Medicine, and a fellowship in diagnostic ultrasound in the Division of Ultrasound and CT at Thomas Jefferson University Hospital in Philadelphia. Since 1981, Dr. Dershaw has served on the faculty of Memorial Sloan Kettering (MSK) Cancer Center. He was named professor of radiology at Weill College of Medicine at Cornell University in 1996.
When he began his career at MSK, Dr. Dershaw managed the output of a single mammography machine — the entirety of the program's breast imaging service. As section chief, he recruited 21 new breast imaging radiologists and trained more than 120 fellows, comprising one of the first and largest fellowship programs of its kind. Dr. Dershaw also designed a program for international fellows, training more than 30 radiologists from 14 countries.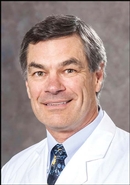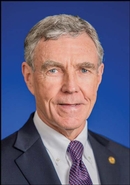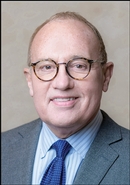 The author of more than 200 peer-reviewed publications, four text books and multiple book chapters, Dr. Dershaw has helped to shape the standard of care for patients with breast disease. His work has included introducing guidelines for image-guided breast biopsy, MR imaging and contrast-enhanced mammography. He has developed algorithms to personalize care for women with breast cancer and to screen women who are at elevated risk. His team planned and built the prototype for the original breast center.
Dr. Dershaw is a celebrated leader, serving as chair of the New York State Breast Cancer Advisory Board for 10 years, president of the Society of Breast Imaging (SBI), and a member of the U.S. Department of Health and Human Services' Breast and Cervical Cancer Early Detection and Control Advisory Committee, as well as serving on multiple radiology committees. He chaired the American College of Radiology committee that developed the accreditation program for stereotactic biopsy.
He has also been a reviewer and editorial board member of several peer-reviewed journals, including Radiology, Journal of Nuclear Medicine, American Journal of Roentgenology, and The New England Journal of Medicine.
Dr. Dershaw has testified before the FDA and both houses of Congress as a liaison for the breast imaging community. He has lent his expertise to the development of mammography screening programs in Serbia, Romania and Kuwait. The SBI awarded Dr. Dershaw a gold medal in 2013. He received an honorary Doctor of Science from Trinity College, CT, in 2017.
N. Reed Dunnick, MD
A champion of scientific research in medical imaging, N. Reed Dunnick, MD, served for 26 years as the Fred Jenner Hodges Professor and Chair of the University of Michigan's Department of Radiology, and continues to serve as a faculty member, encouraging new advances in imaging, image-guided therapy and professional development.
Dr. Dunnick received his medical degree from Cornell University Medical College in New York City in 1969, and spent two years working in internal medicine at Strong Memorial Hospital at the University of Rochester in New York. He completed his residency in diagnostic radiology at Stanford University, and served as a staff radiologist for the National Institutes of Health (NIH), where he cultivated an interest in genitourinary tract radiology. He served on the faculty of Duke University for 11 years as a professor of radiology, chief of uroradiology and director of the Division of Diagnostic Imaging. In 1984 Dr. Dunnick received Duke's William F. Barry Jr. Award for Teaching Excellence.
Since 1973, Dr. Dunnick has conducted studies in renal and adrenal imaging, exploring multiple modalities in diagnosis and treatment in a wide array of conditions. He has led initiatives in quality improvement, faculty satisfaction, training and continuing education for medical imaging professionals.
Dr. Dunnick has contributed to more than 300 scientific articles, 62 book chapters and 11 books. He has served on the editorial boards of numerous peer-reviewed journals, including Radiology, American Journal of Roentgenology, Academic Radiology, and Journal of the American College of Radiology.
A veteran leader in medical imaging, Dr. Dunnick is a past president of the American Board of Radiology (ABR), the American Roentgen Ray Society (ARRS), the Association of University Radiologists (AUR), Michigan Radiological Society (MRS), the Society of Chairs of Academic Radiology Departments (SCARD), the Society of Computed Body Tomography and Magnetic Resonance (SCBT-MR), and the Society of Uroradiology (SUR). As past president of the Academy for Radiology Research, he delivered testimony before Congress that helped to establish the National Institute of Biomedical Imaging and Bioengineering signed into law by President Clinton in 2000. He is a past president of the RSNA, also serving as liaison for publications and communications, liaison for science, and chair of the Board of Directors. He also served as a member and is a past chair of the R&E Foundation Board of Trustees.
Well recognized for his wide-ranging contributions to radiology, Dr. Dunnick has been awarded gold medals from the Academy of Radiology Research, American College of Radiology, ARRS, AUR, MRS, SCBT-MR and SUR. He holds honorary membership in the American Society for Radiation Oncology, Chinese Society of Radiology, European Society of Radiology, and Japan Radiological Society. He was honored by the Mexican Federation of Radiology and Imaging with the Radiological Merit Award in 2014. He received a Lifetime Service Award from the ABR in 2010, the Innovation and Leadership Award from the Radiology Research Alliance in 2013, and the Visionary Leadership Award from SCARD in 2016.
J. Anthony Seibert, PhD
A champion of patient safety and optimal dose in medical imaging, dedicated to exploring techniques that lower radiation dose without sacrificing image quality, J. Anthony Seibert, PhD, is a professor of diagnostic imaging physics and associate chair of radiology informatics for the University of California (UC) Davis Health in Sacramento, CA.
Dr. Seibert leads initiatives in X-ray fluorography, CT, digital mammography, projection imaging, interventional radiology, imaging informatics, and the tracking, assessment and reporting of radiation dose through automated registries.
Dr. Seibert received his PhD in radiological sciences from UC Irvine in 1982, with a focus on quantitative digital fluoroscopic imaging. He has served on the faculty of UC Davis since 1983, conducting research in digital imaging and directing education in medical physics for graduate students and radiology residents.
An experienced leader, Dr. Seibert has served as chair and president of the board of trustees of the American Board of Imaging Informatics, president of the American Association of Physicists in Medicine (AAPM), chair of the Society of Imaging Informatics in Medicine (SIIM), and third vice-president of RSNA.
He lends his expertise as a voice for medical physicists, identifying opportunities for collaboration and quality improvement among specialties. He oversees the Health Quality Control program for imaging devices at the UC Davis Medical Center and Primary Care Network, ensuring quality monitoring, tracking and reporting of patient encounters and radiation dose. He chaired the American Board of Radiology (ABR) Diagnostic Radiological Physics Exam Committee and continues to serve as a committee member. He was elected to the ABR as a Trustee for Medical Physics in 2013 and has served on the ABR Board of Governors since 2017.
Dr. Seibert is a co-author of the popular textbook The Essential Physics of Medical Imaging. He is also a co-author of RSNA's Physics Teaching File for Radiology Residents, recognized globally as an essential comprehensive training tool, hosted by the State University of New York. Dr. Seibert conducts educational symposiums for AAPM, the International Atomic Energy Agency, and the National Council on Radiation Protection and Measurements.
The author of more than 120 peer-reviewed articles and 200 published abstracts, Dr. Seibert has served as an editorial board member and reviewer for both Radiology and RadioGraphics. He received the RadioGraphics Editor's Recognition Award, with distinction, in 2013.