Neuroimaging makes inroads toward quantifying and treating the complex, widespread disease
As depression continues to afflict millions of people worldwide, researchers in a number of medical disciplines — including radiology — are working together to accelerate progress in treating and diagnosing the crippling disease.
In a Monday Special Interest Session, Paths to Recovery: What Can Neuroimaging Teach Us about Depression and Its Treatment, experts in neuroimaging, psychoradiology and psychiatry will discuss the increasingly critical role neuroimaging plays in furthering the understanding of the complex disease that impacts more than 300 million people across the globe.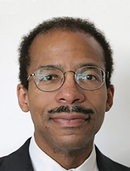 "Depression is a huge clinical problem," said session moderator David B. Hackney, MD, a professor of radiology at Harvard Medical School and chief of neuroradiology at Beth Israel Deaconess Medical Center in Boston. "Millions of people have depression, and a substantial subset of those people have severe, ongoing depression that doesn't get better with standard talk therapy and medication. This session will focus on how, when you can identify areas of the brain that respond to treatment, you can do these people a great service."
Presenters Helen S. Mayberg, MD, a professor of neurology, neurosurgery, psychiatry and neuroscience at Icahn School of Medicine at Mount Sinai in New York, and Qiyong Gong, MD, PhD, a professor of radiology at West China Hospital of Scichuan University, China, will demonstrate how neuroimaging can guide antidepressant therapies like deep brain stimulation. (See sidebar.) Both presenters are currently associate editors of the American Journal of Psychiatry.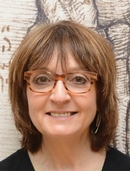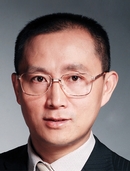 Dr. Mayberg is renowned for her study of brain circuits in depression. Dr. Gong is a leader in the new field of psychoradiology, which explores interactions between what radiologists can see on imaging using purely anatomical techniques and understanding the brain function that underlies depression and other psychiatric diseases.
"Psychiatrists and physicians are good at making a diagnosis of depression, but we have limited knowledge of objective criteria for subtypes," Dr. Mayberg said. "We can tell what symptoms are dominant, but we need biomarkers that can help stratify treatment outcomes."
In mapping how the brain responds to treatment, imaging has helped conceptualize mental health issues as actual brain disorders and is taking research beyond brain lesions to brain circuits, Dr. Mayberg said.
"Imaging continues to be at the forefront of how we conceptualize what goes wrong in the brain in even the most complex behavioral disorders," she said. "And imaging gives us some methodological anchors for building models of how the brain works, which will lead to better diagnoses and better treatment."
The Promise of Deep Brain Simulation
Unlike with movement disorders, brain stimulation techniques for depression are gradual rather than immediate, Dr. Hackney said.
"In people who have movement disorders, when you turn on the brain stimulators, the tremors disappear right away, and if you turn them off, the tremors come back right away," he said. "For people with depression, it can take weeks to months before results become apparent."
Deep brain stimulation is true image-guided therapy, Dr. Hackney said.
"Targeting where you put the deep brain stimulator, and specifically the part of the brain you're attempting to activate, is very much a combination of anatomy and functional neuroanatomy. It leads to an understanding of how that part of the brain is responsible for— or at least can be stimulated to help treat — severe depression."
Dr. Mayberg, known for her pioneering work in deep brain stimulation research, will speak on the technique during the RSNA Special Interest Session. Dr. Mayberg is also a pioneer in minmally invasive interventional psychoradiology which may be achieved in the future through technical advances such MR-guided focused ultrasound.
"I'm not a psychiatrist; I'm a neurologist who started doing imaging in the mid '80s as a research tool," Dr. Mayberg said. "Imaging remains an important investigation tool to understand how the brain changes over time and to help select patients who can benefit from targeted therapies. The takeaway is that we're working on quantitative ways to make diagnoses and customize treatments."
Session Tackles Depression
The Special Interest Session: Paths to Recovery: What Can Neuroimaging Teach Us about Depression and Its Treatment, SPSI25, will be held Monday at 4:30 p.m. David B. Hackney, MD, will moderate.
Presentations are:
Depression 101: Current Approaches to Diagnosis and Treatment, Helen S. Mayberg, MD
Current Psychoradiology for Depression, Qiyong Gong, MD, PhD
Strategies to Develop Imaging Biomarkers for Treatment Selection, Dr. Mayberg
Theory to Practice: Targeted Modulation of Depression Circuits using Deep Brain Stimulation, Dr. Mayberg