View the full program and add sessions to My Agenda on the RSNA 2019 App or at Meeting.RSNA.org.
8:30–10:15 a.m.
Arie Crown Theater
A Matter of Perspective: Putting a New Lens on Our Patient Interactions.
Valerie P. Jackson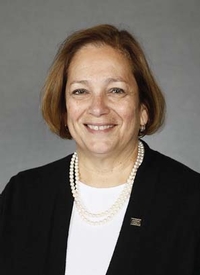 It is in our best interests as radiologists to forge new, more beneficial relationships with those we serve, Dr. Jackson says. The key to progress is in changing our perspectives and approaches — toward patients, referring physicians and our own profession — and reimagining new ways of working together.
Finding the Caring in Care
Abraham Verghese, MD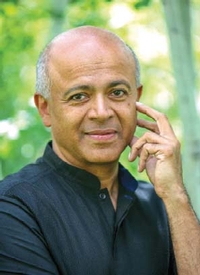 Dr. Verghese is a New York Times bestselling author whose focus on the human relationship between doctor and patient has earned worldwide recognition. He will discuss how physicians can find meaning in their roles in a professional environment that is rapidly becoming more inundated with technology.
RSNA Outstanding Educator and Outstanding Researcher Awards Presented Today
10:15–10:35
(Arie Crown Theater)
10:30–Noon
Innovation Theater Presentations
(South Building, Level 3)
10:30–2:20
AI Theater Presentations
(AI Showcase, North Building, Level 2)
10:45–12:15
Scientific Paper Sessions
12:15–1:15
Scientific Poster Discussions
(Learning Center)
2:00–3:30
Educational Courses
2:00–4:00
Innovation Theater Presentations
(South Building, Level 3)
4:00–5:45
Plenary Session
(Arie Crown Theater)
Report of the RSNA Research & Education Foundation
Thomas M. Grist, MD
Image Interpretation Session