As radiologists continue to face mounting workloads and competing demands on their time, having dinner with a co-worker or attending a yoga session may not be high on their list of priorities.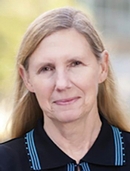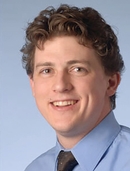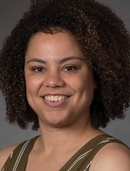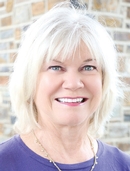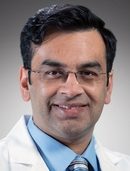 Yet activities like these are key to achieving a healthy well-being, which helps diffuse the stress and burnout experienced by so many radiologists. In a 2019 Accreditation Council for Graduate Medical Education (ACGME) survey, almost half of radiologists said they have suffered burnout, citing workload as the primary source. But radiologists who are laser-focused on their patients need to recognize that self-care is directly linked to patient care, according to experts. To that end, RSNA 2019 offers a number of sessions devoted to promoting wellness at the individual and institution level. (See sidebar.)
"We don't talk to each other like we used to," said session presenter Claire E. Bender, MD, a radiologist at the Mayo Clinic in Rochester, MN. "That isolation has been detrimental to the profession."
Dr. Bender is on the panel of the Controversy Session: Radiologist Burnout: How Should we Help Mitigate? As a radiologist who started her career in the 1980s, Dr. Bender said that outside forces like regulations and reimbursement cuts have sapped some of the joy from the profession, and that creating opportunities for interaction within the department like planned lunches and dinners can help bring it back.
Combatting isolation and developing a culture of wellness within a group or division is central to a session by Brandon P. Brown, MD, a radiologist at the Indiana University School of Medicine in Indianapolis and chair of RSNA's Professionalism Committee. Dr. Brown will describe how his institution spent two years building a program from the ground up that encourages interaction among staff in both academic and social settings.
"Human beings are interdependent and interconnected in ways we cannot ignore," Dr. Brown said. "We need to foster opportunities for people to rediscover each other."
These opportunities are particularly important for residents who may become discouraged from observing overworked faculty members, according to Jessica G. Fried, MD, chief resident, diagnostic radiology, at Penn Medicine in Philadelphia. "With so much clinical volume, the educator-learner relationship has been suffering," she said. "When we see faculty members who don't have time to eat lunch or go to the bathroom, what hope can we have?"
Dr. Fried, who serves on the National Academy of Medicine's Action Collaborative on Clinician Wellbeing and Resilience, is presenting an RSNA 2019 session that will focus on strategies to promote wellness in radiology residents.
Increasing workloads also put pressure on radiologists looking to start families. An RSNA 2019 panel discussion will look at this pressure in the context of the U.S. 1993 Family and Medical Leave Act (FMLA), which allows employees up to 12 weeks of leave to care for a new child.
That length of time can be problematic for smaller radiology practices, said session presenter Catherine J. Everett, MD, a diagnostic radiologist at Coastal Radiology in New Bern, NC. Dr. Everett, who only had two weeks off for the births of each of her five children, will talk about the limitations of FMLA and new ways to think about family leave.
Another way radiologists can mitigate burnout is by better organizing their lives, according to presenter Puneet Bhargava, MD, a radiology professor at the University of Washington in Seattle, who will present findings from more than a decade of research analyzing time management and productivity.
"Success leaves clues behind," Dr. Bhargava said. "When you look at the people who navigated stress and burnout challenges successfully, the common thread that emerges is that they were very organized and had a plan."
The presenters agree that reducing burnout will take a concerted effort from the top down to tackle the problem before it gets worse.
"When we're constantly at full tilt, it changes the nature of what we do as physicians," Dr. Fried said. "We need to take care of ourselves if we are going to survive the monumental changes of the last 10 to 15 years and those that lie ahead."

RSNA 2019 Sessions Focus on Physician Wellness
Moving Past Burnout: Strategies Beyond Individual Interventions to Mitigate Work-related Stress and Promote Physician Wellness in Radiology (Sponsored by the RSNA Professionalism Committee) Sunday, 2 – 3 p.m. | RC116
Burnout of a Radiology Physician Workforce, Tuesday, 8:30 – 10 a.m. | RC332.
Controversy Session: Radiologist Burnout: How Should We Help Mitigate? Wednesday, 4:30 – 6 p.m. | SPSC45
Getting Stuff Done: A Mindful Approach to Personal Productivity, Monday, 8:30 – 10 a.m. | RC253
A Hands-on Technology Workshop to Enhance Personal Productivity (Hands-on) Monday, 10:30 a.m. – Noon | RCA22; RCA42
Paid Family/Parental Leave in Radiology with a Focus on Private Practice: A Panel Discussion (In Conjunction with the American Association for Women Radiologists) Wednesday, 8:30 – 10 a.m. | RC516
Work-Life Balance for Radiologists with Young Families, Friday, 8:30 – 10 a.m. | RC816C
Add these and all RSNA 2019 sessions to My Agenda at Meeting.RSNA.org.
Wellness at RSNA 2019
Maintaining wellness while making the most of your experience during a busy conference can be a challenge in itself. That is why RSNA 2019 has dedicated wellness spaces throughout McCormick Place to help you rest and recharge during the week.
The new Wellness Lounge, located in the North Building, Level 2, is a quiet space away from the activity for yoga and relaxation. Complimentary water, yoga mats, aromatherapy and calming music help create a soothing experience. Attendeees can also visit the prayer and meditation rooms for quiet reflection throughout the week.
Camp RSNA, onsite child care services, provide a safe space for children traveling with you for the meeting. For nursing mothers, lactation suites are located throughout McCormick Place, including at Camp RSNA.
As you network, shop and learn during RSNA 2019, remember to eat well and drink plenty of water. Water bottle refill stations are located throughout the building for your convenience. If trekking through the expansive halls of McCormick Place isn't enough activity for you, sign up for the RSNA 5K Fun Run on Tuesday morning along the scenic Chicago lakeshore to benefit the RSNA R&E Foundation.
Networking at RSNA 2019
An important activity for your well-being is networking with your peers, and the annual meeting provides plenty of inviting locations to catch up with colleagues or meet with a mentor.
The RSNA Connections Center, located in Lakeside Center East, Level 3, offers ample lounge seating with nearby food and beverage carts. With lounge tables equipped with charging stations throughout, this is a great place to take a break and recharge.
The Discovery Theater includes a full schedule of entertainment and informational sessions, and space to relax and enjoy the atmosphere.
The Residents Lounge, located in the Learning Center, is available for members-in-training and non-member residents to relax and network while enjoying complimentary refreshments.
Plan a lunch date with colleagues at Bistro RSNA or Café RSNA. Located in the Technical Exhibits Halls, Bistro RSNA offers a gourmet menu and a relaxed dining experience, while the new Café RSNA includes multicultural options in a food-court style cafe with open seating and a prix fixe menu.