In a world where even instant gratification isn't fast enough, the radiology community has embraced RSNA Diagnosis LiveTM, a mobile-based radiology teaching tool that allows users to compete against each other using an audience response system that provides immediate feedback to users about their responses and how well they answered compared to their peers.
Designed to help radiologists — trainees and seasoned professionals alike — sharpen their skills and learn new techniques while fostering a sense of competition, Diagnosis Live offers multiple-choice or image-based questions on a wide variety of radiology topics
The technology was introduced at RSNA 2011, and the number of annual meeting sessions featuring Diagnosis Live has grown each year. During RSNA 2019, a wide variety of Diagnosis Live sessions and courses that use the technology will be offered. Two sessions focus on how to use Diagnosis Live to its fullest potential. (See roster of sessions below.)
One of the most popular, and occasionally heated, sessions is the RSNA Diagnosis Live Residents Competition, held on Monday afternoon.
For the past two years, radiology residency programs have participated in the competition, answering board review–type questions. Moderated in a one-hour session, the competition is an entertaining and animated, must-win for a residency program to earn bragging rights. Last year's winner, Brigham & Women's Hospital in Boston, will defend its title during this year's competition.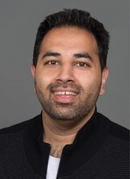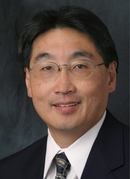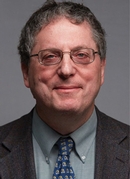 "The Diagnosis Live Residents Competition is fun because inherently it is a competition," said Omer Awan, MD, MPH, associate professor of radiology at University of Maryland Medical Center in Baltimore, and the moderator for this year's competition. "It is also a great avenue for residents to network, interact with incredible faculty and residents and also to see high yield board-type cases from institutions that they otherwise wouldn't have access to."
Outside of the annual meeting, Diagnosis Live is the most widely-used audience response system in radiology residency programs across the U.S.
"Diagnosis Live has been successful in the radiology classroom because the cloud-based platform facilitates an easily accessible real-time interactive learning experience," said Paul Chang, MD, who was instrumental in leading discussions about developing Diagnosis Live and is professor and vice-chairman of radiology informatics at the University of Chicago School of Medicine. "In addition, the available analytics component of Diagnosis Live helps teachers assess learning in real time."
Registered institutions can contribute to the Diagnosis Live website by uploading presentations and using custom tools to build a game that can be made public or private. Worldwide, 180 radiology residency programs hold Diagnosis Live licenses.
Diagnosis Live has also been widely accepted by seasoned radiology professionals looking to strengthen and grow their skills.
"Radiologists like to be challenged," said Adam E. Flanders, MD, an early collaborator on Diagnosis Live and a professor of radiology and rehabilitation medicine and vice chair of imaging informatics, Thomas Jefferson University Hospital, Philadelphia.
"I've been teaching the 7 a.m. 'eye-opener' courses at the meeting for years and have been shocked by the throngs of people who show up early just to participate in a little pre-meeting 'quiz' session," he added.
RSNA Diagnosis LiveTM at RSNA 2019
Check out this year's roster of expert-moderated Diagnosis Live™ sessions featuring a series of case-based competitions to challenge your diagnostic skills. Session highlights include:
• Radiology Stranger Things: A Journey into the Upside Down
Monday 7:15 a.m. | SPDL20 Room: E451B
• RSNA Diagnosis Live Resident Competition
Monday 2 p.m. Discovery Theater
• Chest and Abdomen
Monday 4:30 p.m. | SPDL21 Room: E451B
• Houston, We Have a Problem
Tuesday 7:15 a.m. | SPDL30 Room: E451B
• Body Imaging Case Challenge
Wednesday 7:15 a.m. | SPDL40 Room: E451B
• Neuro and MSK
Wednesday 4:30 p.m. | SPDL41 Room: E451B
• Keeping Radiology Weird: Spot Diagnoses from the Pacific Northwest
Thursday 7:15 a.m. | SPDL50 Room: E451B
• Peds, IR, Potpourri
Thursday 3 p.m. | SPDL51 Room: E451B
RSNA 2019 will feature sessions on the basics of using RSNA's web-based audience response system for educating residents:
• RSNA Diagnosis Live Interactive and Mobile Device Integrated Audience Response: Tips, Tricks, and How to Get Started
Monday 2:30 p.m. | RCA24 Room: S401AB
• Developing a Flipped Class Room Workshop: From Soup to Nuts
Tuesday 3 p.m. | RC402 Room: S504AB
• Using RSNA Diagnosis Live
Tuesday 3 p.m. | RC402F Room: S504AB
Add these courses to My Agenda at Meeting.RSNA.org.